About Us
Located in the heart of Montreal's tech hub, Photon etc. designs and manufactures cutting-edge imaging and analysis systems. From concept to commercialization, our hyperspectral imagers, infrared cameras, tunable filters and preclinical imagers are geared towards solving some of society's most pressing challenges. Those in science and industry look to Photon etc. for instruments of the highest calibre in advanced imaging and analysis, be it for discovering new materials in solar energy, peering through living tissue or accurately characterizing an industrial process.
Photon etc. designs and manufactures cutting-edge imaging and analysis systems
Photon etc. two decades of innovation in the field of optics has established the company as a key player in hyperspectral and infrared imaging, optical filtering, and cryogenic encapsulation. The vertical integration of our systems ensures that a high level of quality control is maintained at every step of production and an end result that is optimized for even the most demanding applications. Beyond our standard product lines, we bring to bear our know-how through collaborations with industry and researchers both local and international. It's in our DNA to build systems that measure up to the high standards set by our customers in science and industry.
Our Mission
Photon etc. brings together conscientious people with one-of-a-kind technology to reveal facets of the material world which once were invisible. By fostering an environment of intellectual freedom and professional rigor, we attract the necessary collective of innovators required to meet challenges spanning academic research, (private) industry and medicine.
Our Vision
Set the standard for excellence in advanced imaging, complex analysis and spectroscopy. Form lasting partnerships, where we are the backbone for technical solutions that marry knowledge with know-how.
Creativity
We think outside of established frameworks, courting trouble in search of groundbreaking solutions.
Excellence
The excellence of our solutions comes from our rigour, our know-how, but most of all our effort.
Opening
Being scientists at heart, we are open to the world and all the discovery, knowledge and novelty it has to offer.
Commitment
Each of us fosters an environment where confidence, freedom and minimalist hierarchy are welcome in order to sustain our motivation and commitment.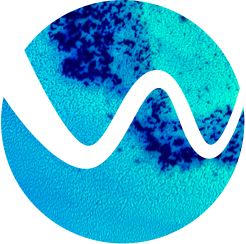 History
Foundation
Created as a Caltech spin-off, Photon etc. is born from the desire to unveil aspects from our universe yet invisible to the existing technologies.
Patent for Bragg Grating Filtering
The company creation takes its first steps with the patenting of the Bragg grating filter invented by Sebastien Blais-Ouellette while he was researcher at Caltech.
LLTF - A Tunable Filter
Thanks to this patented technologie, an innovative tunable bandpass filtering was first invented.
V-EOS - A Widefield Imager
The filter was combined to science grade cameras in the visible spectral range in a way to make a unique instrument allowed to record the chemical composition of things.
Spin-off company: Photonic Knowledge
The V-EOS met a fast success among the mining industry, enough to motivate the spin-off of a new company specialized in this field.
Spin-off companies: Nüvü Cameras and Optina Diagnostics
Two other spin-offs were established, the first within the EMCCD camera market (Nüvü Camēras), and the other in the ophthalmology sector (Optina Diagnostics), boosting the industry with tens of jobs created since 2010.
IMA & RIMA - Towards Hyperspectral Microscopy
Combining its hyperspectral filter to microscopy leads to two imaging systems: the IMA and the RIMA. These platforms will win important places in material science research laboratories.
Borea and ZephIR - Deep-Cooled Infrared Cameras
The vertical integration in the development of science grade infrared cameras gives a unique advantage to the company's solutions and opens numerous new doors.
IR VIVO - A Preclinical Infrared Imager
With its infrared imaging know-how, Photon etc. sets off to conquer several applications in the field of life science with its preclinical imaging platform: the IR Vivo.
WMIC Innovation Award
The IR VIVO wins the innovation award given by the World Molecular Imaging Society (WMIS). This recognition paves the way toward the conquest of the preclinical NIR-II imaging market.